How Does It Work?
The Artist Conference is a network of local communities of artists trained in the coaching structure. They coach each other weekly towards their goals and share their creative work at meetings every two to three weeks. The structure is equally effective for amateurs and professionals, and the communities welcome anyone working in any creative field of endeavor, even if you don't call yourself an "artist".
The journey begins at the annual Conference Weekend of a local or online group. This is when new members learn the A C N coaching practice and renewing members deepen their practice. At the Weekend, members create a vision for their creative work, set yearly and three-month goals and experience the breakthrough coaching process.
Then, the group is off and running for the next year! Goal partners coach each other weekly, and group members share their creative work every two to three weeks. Every three months, there is a Goal Completion Celebration which is open to family, friends and guests. Then, another three-month goal is set, and the creativity continues for a whole year until the next Conference Weekend.
How Do I Find a Group Near Me?
To find a group near you, go to the "Groups" tab and press the "Contact Us" button below your city to get in touch with the local group leaders. The best way to be introduced to the Artist Conference is through a Goal Completion Celebration, where you meet the group members, experience their work, and learn some of the coaching process. Upcoming Goal Completion Celebrations are listed under the "Events" tab.
If you look on the "Events" page and learn that the group near you just had their Conference Weekend, don't despair! It's possible to take a Conference Weekend in another city and then join your local group. Click here for more information.
If there is no group near you, we'll help you set one up!
Also, we are starting an online group this year. Click here to inquire about either option.
What Does It Cost?
The Conference Weekend costs $345 for New Members and $310 for Renewing Members, which includes a year of breakthrough coaching sessions with a partner, monthly meetings to share creative work and Goal Completion Celebrations every three months!
Payment plans are available.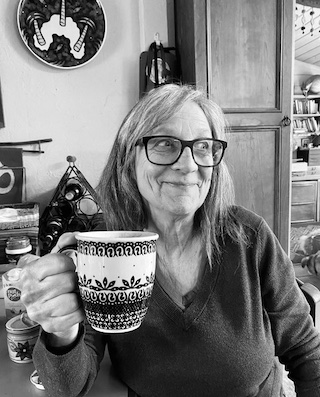 Kristen Anacker
Chief Inspirational Officer
Kristen is a costume designer for movies and TV, living in Los Angeles from 1990 – 2015. She first took the Conference in 1989, and with the support of A C N, she began her career in film. Now leads the Sonoma Conference.
"My first three-month A C N goal was to move to Los Angeles, and I was scared! I am here only because of A C N. The structure is so simple, yet I remember wondering what we did before we spoke this language. It is truly amazing."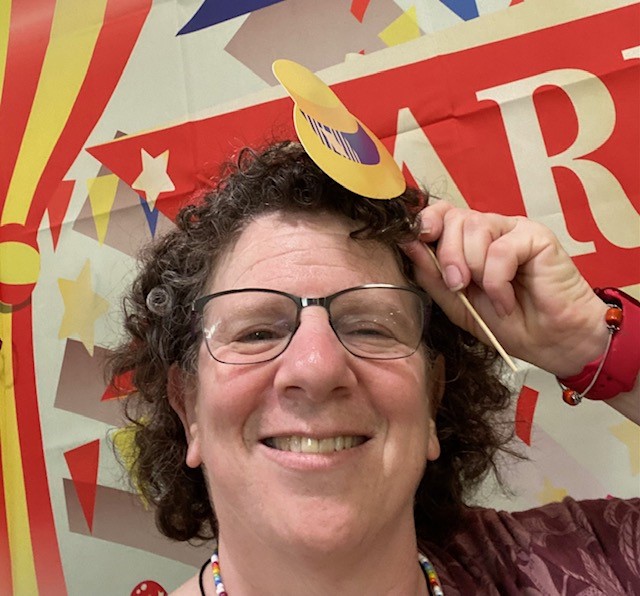 Bonnie Neubauer
Veep of Momentous Motivation
Bonnie is a published author, writer, visual artist, motivational speaker, board game designer, and grief coach. Her trademarks are her quick wit and creative solving skills. What brings her joy is witnessing when the spark of creativity ignites in others. Bonnie has been in ACN since 1997. She lives outside Philadelphia, PA with her two cats who prefer her toes to their toys.
"Since joining ACN I have had 4 creative writing books published, many works of art in shows, poetry and essays selected into journals and anthologies, self-published a creative writing tool, and even had a board game published. But the thing I cherish most about ACN is that before joining I felt like an island. The miracle and power of the ACN community is that I can no longer remember that isolation."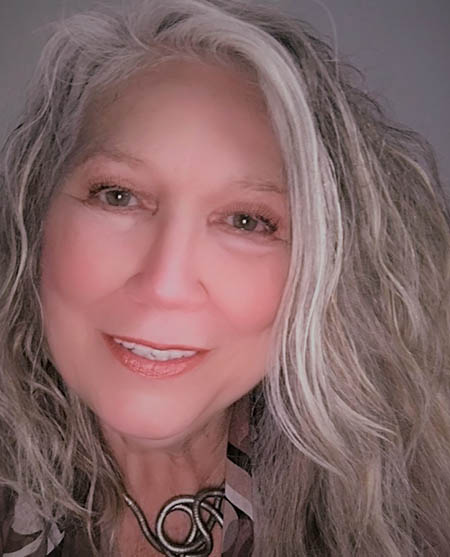 Donna Keegan
Vice President of Fun and Fortune
Donna is a writer who also works as a private consultant, providing property marketing analysis and training services for rental communities. She customizes and designs programs and writes operating manuals for the property management industry. As an Advanced Certified Trainer for the National Apartment Association, she does designation training as well as formal and on-site training for leasing agents and managers for the property management industry. Most recently she is working as a recruitment coach assisting people to obtain desired positions. She is working on a play about taking care of aging parents.
She was the Area Coordinator for the Conferences on the east coast for five years. She was a long-term Group Leader of a Philadelphia Conference.
"Before participating in A C N, I never even thought of standing in front of a room full of people and being a trainer as a career. An entirely new and creative way to earn a living opened up for me out of the Conference, and it continues to open up new possibilities."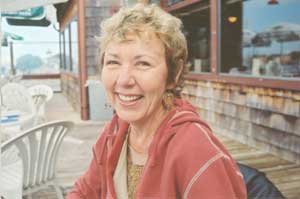 Our Founder
"Some place within us all, aliveness stirs with innocent mischief. In this embarrassingly child-like place resides the source of our authenticity, our uniqueness, our sweetness, our vision, our maximum potential power. As we align our skills with our full creative power and vision, we gain access to mastery. In mastery, the target is hit before the arrow is released."
Beverly Cassell
In Loving Memory
For Beverly Cassell our beloved founder and teacher, Beverly Cassell, who passed away on June 10, 2012, is shown here as we most often saw her, enjoying the company of creative beings like herself.
We will always miss her presence in our lives and commit to keeping the Conference alive and well for future artists.
Beverly Cassell founded the Artist Conference Network in 1983, after leaving her teaching post at the University of California Santa Cruz. She had gained a reputation as a master teacher, known for being able to teach anyone to draw. Her paintings are exhibited in galleries and museums internationally.
Her Manifesto:
"In the Artist Conference we come together as a community committed to designing an environment in which we nourish and sustain the creative process. We commit to supporting one another in having our creative work, our careers, and our lives be commensurate with our visions for the aliveness and well being of our beloved planet and its inhabitants."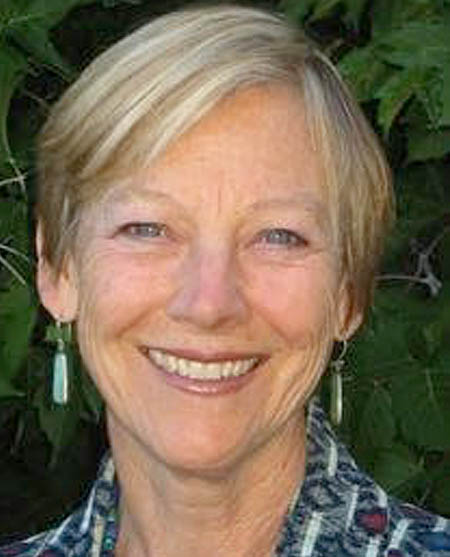 "A C N works and keeps working. As familiar as I am with the Conference coaching structure and material, I keep discovering more. It continues to take me deeper into my creative work and my life. It is also a brilliant antidote for inertia!"
Jean Anderson
President of Possibilities
Jean is a painter, printmaker and practitioner of healing arts. She lives in Weed, California, where she was a long-term group leader of the Mt. Shasta Conference. Jean has been a member of A C N since 1993.
"A C N works and keeps working. It continues to take me deeper into my creative work and my life. It is also a brilliant antidote for inertia!"
In Loving Memory
Jean passed away in June 2022. She served on the board as the President of Possibilities and embodied that title. She is still very much with us in spirit and always in possibility. Jean was a painter, printmaker and practitioner of healing arts. She lived in Weed, California, where she was a long-term group leader of the Mt. Shasta Conference. Jean has been a member of A C N since 1993 and served as a Conference Coach for 25 years. Her substantial contribution to ACN cannot be measured. She quietly held the space for possibility in our meetings and gatherings. Her soft, warmth and wisdom carried us through the difficult times, and we will miss her light and brilliance forever. .